Single Cylinder Hydraulic Cone Crusher
Large reduction ratio, high production efficiency;
Less consumption of wearing parts, low operating costs;
Pyramid broken, perfect of product shape;
Hydraulic protection and hydraulic pressure cavity clear high degree of automation to reduce downtime.
Single cylinder hydraulic cone crushers are patented hydraulic crushing machines widely applied in a variety of industries. The powerful portable crushers can be used for the intermediate and fine crushing of all kinds of materials, such as iron ore, non-ferrous metal ores, granite, limestone, quartzite, and sandstone. This series of single-cylinder hydraulic cone crusher uses a combination of high quality crushing machinery parts and has automatic hydraulic and electric intelligent control technology.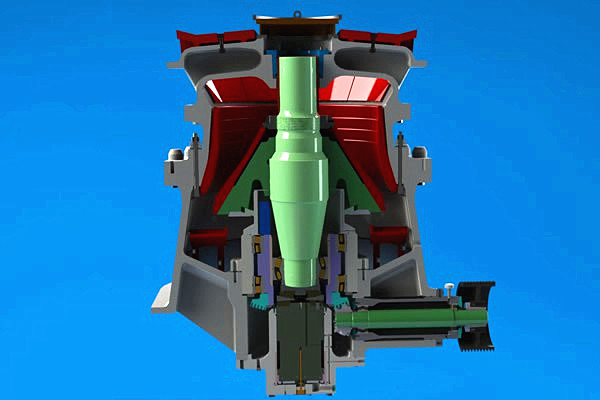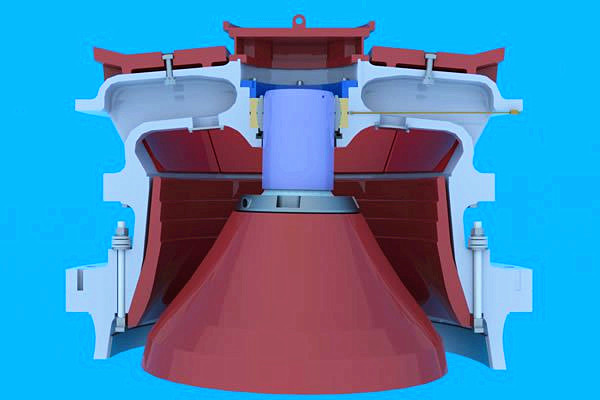 To meet individual demands, we can supply single cylinder cone crushers with power between 90 and 520kw, for crushing materials with size from 30 to 560mm.
Technical Parameter
SCS-Crushers

Max motor




Max Feed size

Nominal capacity in t/h with crusher at CSS mm

(kw)

(mm)

19

25

32

38

44

54

60

64

70

83

SCS90

90

EC

240




92-115

107-168

121














C

200

70

82-128

96
















SCS132

132

EC

360




126

147-230

165-310

183-344

214










C

300




116-145

132-254

152-285

169-264












MC

235

91

106-166

124-232

139-261

154-241












SCS220

220

EC

450








282-353

313-563

365-456










C

400






239-299

269-484

298-448












MC

300




195

228-342

256-461

284-426












SCS315

315

EC

560










368-460

428-856

465-929

489-978

525-1050

604

C

500








318

353-618

411-823

446-892

469-822

504-631




SCH-Crushers

Max motor




Max Feed size

Nominal capacity in t/h with crusher at CSS mm

(kw)

(mm)

4

10

19

32

38

44

51

57

64

70

SCH90

90

EC

135




46

58-99

76-128














C

90




43-53

54-103

61-118














M

65




38-74

48-59
















MF

50




40-71


















F

38

27-34

32-57


















EF

29






















SCH132

132

EC

185






80-161

91-182

115-208












C

145






76-152

86-173

109-150












MC

115




57

72-152

82-184














M

90




64-84

80-152

91-154














MF

75




65-106

81-126

92














F

50




54-88

68-105

77














EF

35






















SCH220

220-250

EC

215






122-276

139-313




192-384










C

175






117-292

133-332




183-229










MC

140






113-282

128-320














M

110






136-298

154-339














MF

85




114

144-263

163-299














F

70




96-176

120-221

137-251














EF

38






















SCH315

315

EC

275






190-338

216-464

272-605

298-662

328-551








CX

245






187-374

212-519

268-654

293-521

323-359








C

215








209-510

263-643

288-512

317-353








MC

175








198-520

249-499

273-364










M

135








240-500

302-403












MF

115








252-450

318-363












F

85








256-400

323












EF

65






















SCH520

520

EC

300








544-968

601-1070

658-1172

725-1291

782-1393

849-1512

906-1331

C

240






406

525-1018

581-1125

636-1232

700-1357

756-1464

820-1461

876-1286

MC

195






380-440

492-954

544-1055

596-1155

657-1272

708-1373

769-1370

821-1206

M

155






400-563

519-953

573-1054

573-1544

692-1271

745-1372

810-1248

865-1098

MF

100






407-716

527-928

582-942

582-942

702








F

90






141-704

535-912

592-857

592-857










EF

80






352-598

455-775

503-728

503-728










EF=Extra Fine,F=Fine,MF=Medium,M=Medium,MC=Medium Coarse,C=Coarse,CX=Coarse Xtra,EC=Extra Corase